7mm-08 ammo in stock Federal Fusion Ammunition is loaded with a specialized bullet, perfect for deer sized game, that features an electrochemically bonded lead core to copper jacket, eliminating the possibility of a core/jacket separation. The boat tail rifle bullets feature a slight dimple in the nose that delivers exceptional accuracy and devastating terminal performance which delivers an impact that radiates lethal shock throughout the target. This energy is optimized through mass weight retention, a top-secret tip-skiving process and superior bullet integrity. This ammunition is new production, non-corrosive, in boxer primed, reloadable brass cases.
7mm-08 ammo in stock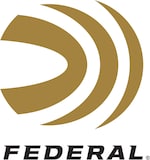 Made In United States of America
Barnes VOR-TX Ammunition 7mm–08 Remington 120 Grain TTSX Polymer Tipped Spitzer Boat Tail Lead 500 rounds · Nosler Trophy Grade 7mm Rem Short Action Ultra Mag …
Specifications
Product Information
| | |
| --- | --- |
| Cartridge | 7mm-08 Remington |
| Grain Weight | 120 Grains |
| Quantity | 20 Round |
| Muzzle Velocity | 3000 Feet Per Second |
| Muzzle Energy | 2398 Foot Pounds |
| Bullet Style | Bonded Round Nose |
| Lead Free | No |
| Case Type | Brass |
| Primer | Boxer |
| Corrosive | No |
| Reloadable | Yes |
| Velocity Rating | Supersonic |
| Country of Origin | United States of America |
Delivery Information
| | |
| --- | --- |
| Shipping Weight | 1.105 Pounds |
| DOT-Regulated | Yes |
DESCRIPTION
AS OF 11/30/2021 – WE HAVE A LIMITED QUANITY OF NORMA BRASS ON HAND, PLEASE CALL.  LEAD TIME IS 4-5 WEEKS FROM TIME OF ORDER!!!!
Our favorites for 7mm/08 Remington ammo are:
Berger 140gr VLD, Barnes 120gr & 140gr Tipped TSX, Nolser 140gr Accubond
Muzzle Velocities
120gr bullets 2900 FPS
140gr bullets 2800 FPS
150gr bullets 2700 FPS
160gr bullets 2600 FPS
With our "Extreme" Custom Ammo we take no shortcuts and cut no corners as we bring you the finest ammo money can buy, each round is built one at a time to assure each cartridge meets our exceedingly high standards of performance so that when you pull the trigger your ammunition will not let you down!
We are more than happy to discuss bullet performance relating to our 7mm/08 Remington ammunition and bullet selection for your rifle. Please call us at (240) 347-4883 and we will be happy to speak with you!
Must Be 18 years of age to order!
Ammunition ships only via UPS Ground.  No Air Shipments Allowed!
Returns not accepted on ammunition per Federal Law.
Check your local laws before ordering.